Christmas Gift Ideas For Those With Arthritis
Christmas will be here before you know it and buying gifts can be quite stressful. If you're shopping for someone with Arthritis or limited mobility it's not always easy to know what to get them so here's a few gift ideas that will make living with Arthritis a bit easier- without breaking the bank.
Uccello Kettle
Those who suffer with Arthritis may find it difficult to lift and pour the normal kettle which can mean a higher risk of burning themselves. The Uccello Kettle is a tilt-to-pour kettle which means there is no heavy lifting, balancing or straining when you pour. You can even use a finger to pour, it's that light and easy. This is a perfect gift idea for someone with Arthritis because it means there's no more heavy lifting involved. You no longer have to worry about your loved one burning themselves in the kitchen. It also has a modern look and comes in four colours so you should find one that fits perfectly in your loved ones home.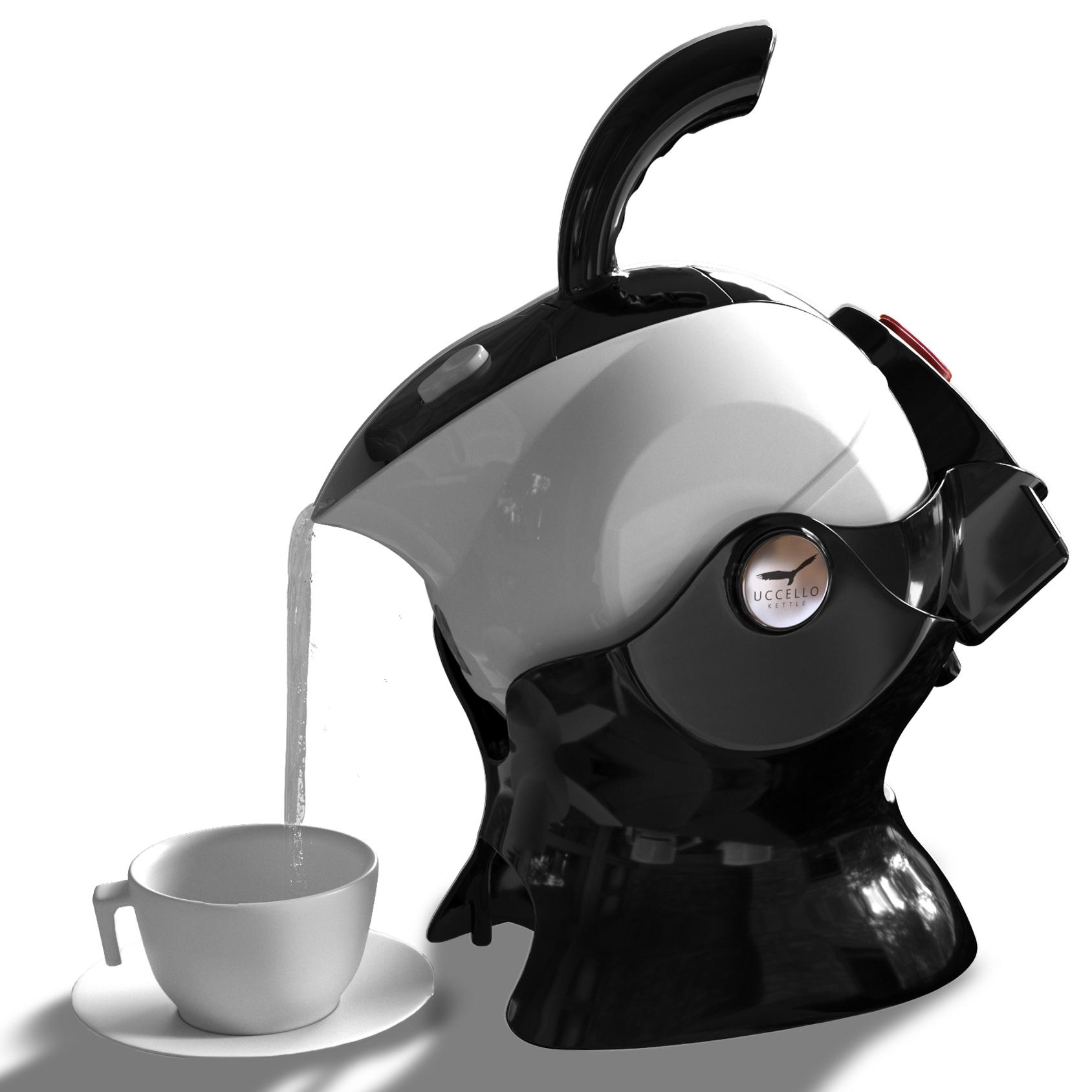 DUO Ergonomic Clip On Handle
Those living with Arthritis can often struggle holding a mug which leads to spills and burns. Using two hands ensures a stronger more secure grip. The Duo Ergonomic Clip On Handle allows straight wall mugs to be held with both hands without scalding and provides stability and grip. Especially useful for those with weakened grip, limited dexterity or suffer from tremors. Its compact size will even allow for you to take it with you when going out for a cup of tea or coffee. This is an ideal Christmas gift as it allows them to use the same mugs as friends and family, and makes drinking tea or coffee more enjoyable. The wrap around style helps protect hands and fingers from hot mug surfaces so it's completely safe to use.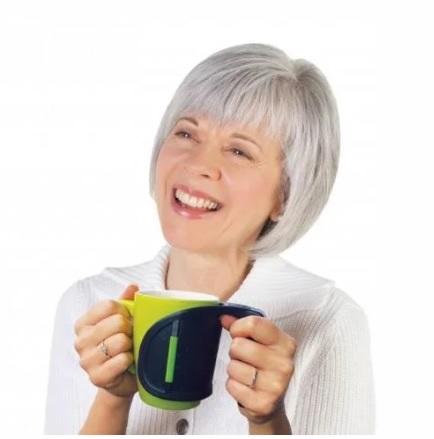 Putnam's Memory Foam Sitting Wedge
Pressure relief cushions are useful for those who have Arthritis in their back, hips or knees. They are designed to take the pressure of the joints and cushion them. If your loved one suffers from Arthritis the best thing they can do is rest, but it can be quite uncomfortable lying down if they have knee or back pain so why not treat them to a pressure cushion to help ease the pain. The Putnam's memory foam sitting wedge is designed to promote good posture or maintain a healthy back. This cushion is ideal for those who suffer from Arthritis because it helps heal and comfort Arthritic pain. It can also be used in any chair i.e. wheelchair, car, sofa, office. It will allow them to sit for long periods of time pain free! At Bayliss Mobility we provide a huge range of pressure care products to help with aches and pains or for those who would like a little more comfort when sitting or laying in bed.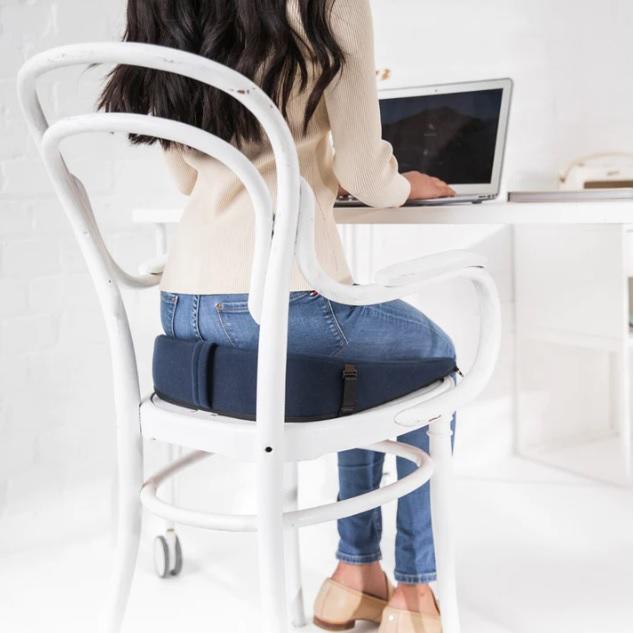 Actimove Arthritis Gloves
Help your loved one manage daily tasks with the Actimove Arthritis Gloves. The Actimove Arthritis care supports are designed to aid pain relief and increase joint mobility from those suffering from Arthritis. The soothing warmth and compression provided by these supports helps to alleviate some of the symptoms of Arthritis. The gloves feature special ceramic yarns which retain and reflect body heat. The validated compression properties provide support and stability, which can help reduce swelling, increase joint mobility and manage pain. Features skin-friendly materials which are soft, comfortable and latex free. The performance materials provide comfort and excellent breathability. Give a gift of pain relief.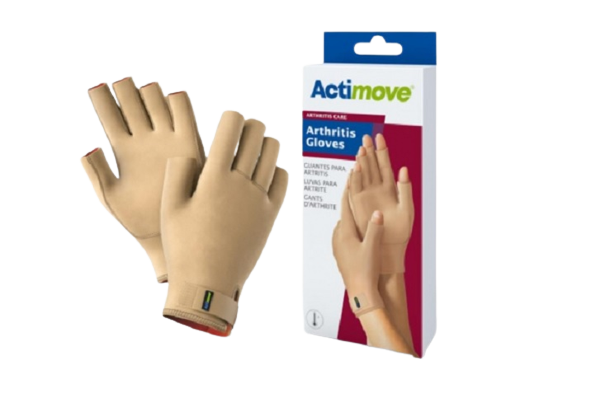 Food Preparation Board
Preparing meals can be difficult for someone with Arthritis and can be upsetting for those who love being in the kitchen. If your loved one struggles in the kitchen but likes to be involved then the food preparation board is ideal. The food preparation board offers independence and safety for those with arthritis. You can peel, cut, slice, grate, spread and clean with this useful food workstation. It also makes preparing food easier for those who only have use of one hand. Grating and slicing is made easy with the multi bladed grater and slicing box which can be used on or off the food preparation board. Held firmly in place by four non-slip suction cups that will prevent the workstation from moving. The food preparation board will allow your loved one to get more involved in the kitchen without experiencing pain.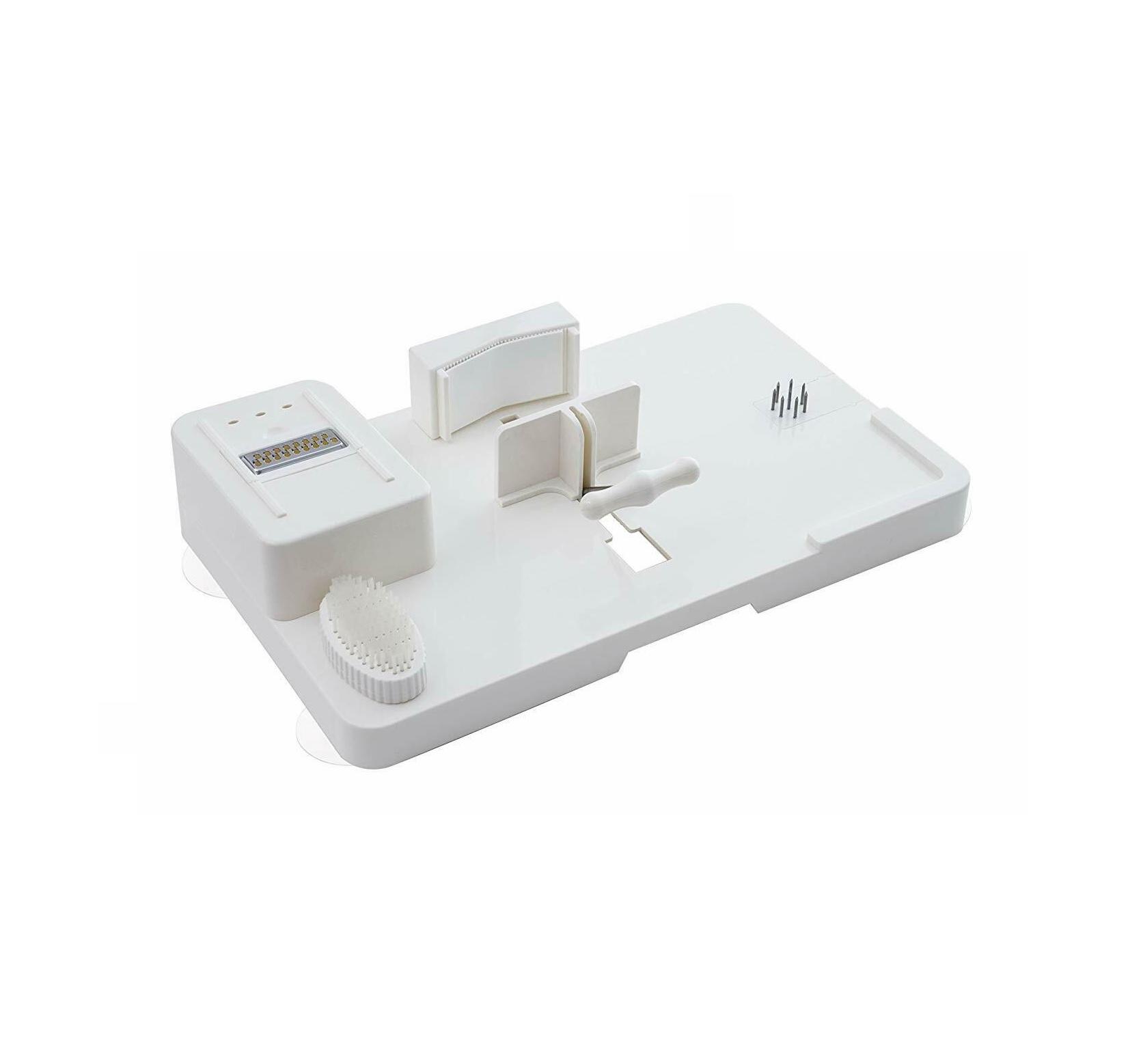 Curved Cutlery
Curved cutlery is ideal for those with arthritis because it encourages independent eating and improves control for the user during meal times. Curved cutlery is an ideal for a Christmas gift because it will make dining become less of a challenge and a lot more enjoyable for those suffering from Arthritis. The curved cutlery is designed so it's easy for the user to hold and also encourages limited wrist movement. The contrasting colours are purposely incorporated in the design of this cutlery to help those who are visually impaired. They can enjoy Christmas dinner without experiencing pain.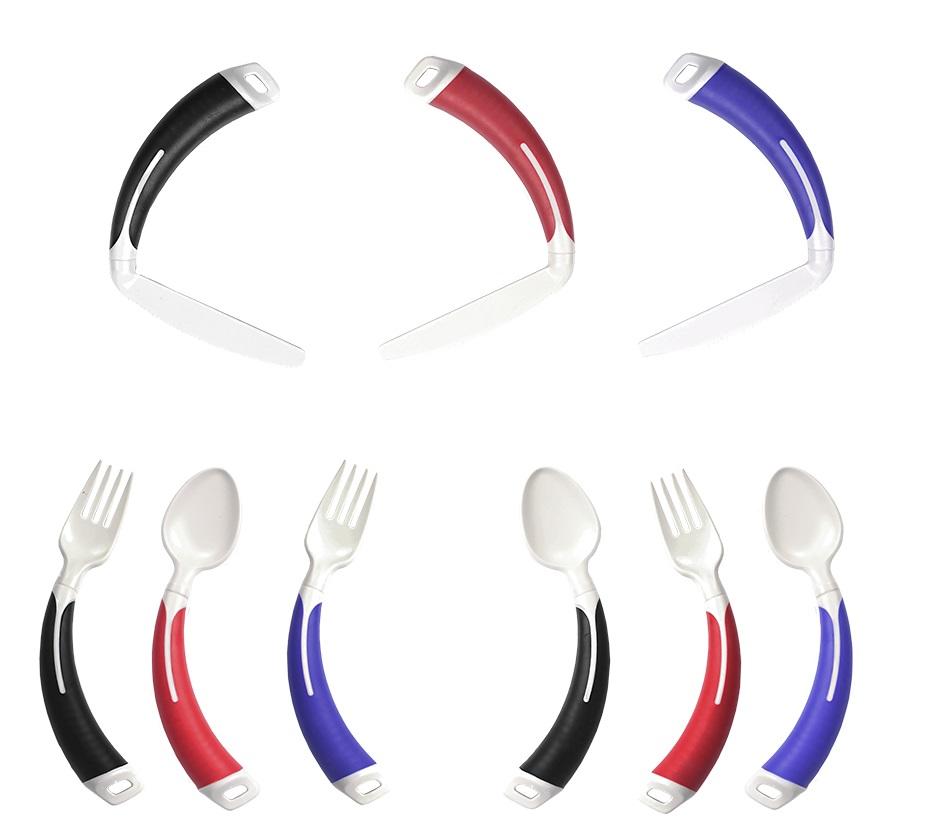 Universal Built Up Handle
Simple tasks like brushing your teeth can be difficult for those living with Arthritis. Give them more control this Christmas without having to struggle with the universal built up handle. The universal built up handle is a great aid if you suffer with Arthritis or similar conditions and struggle to hold thin, narrow or small handled objects and items. This is a great Christmas gift for those with Arthritis because the built up handle can be used on many household products such as cutlery, pencils, combs, a toothbrush and tools. This aid encourages them to live a more independent lifestyle and helps with those everyday tasks they may struggle with independently.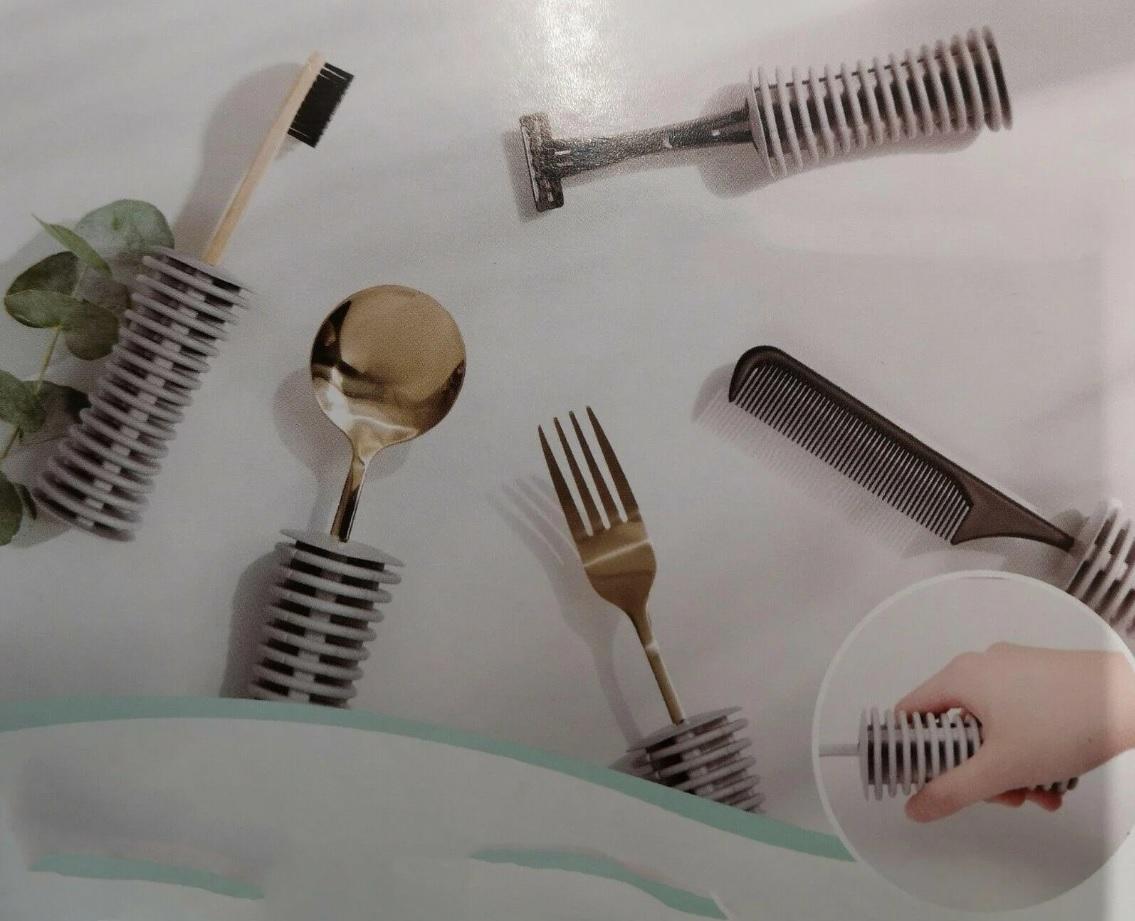 That's only a few gift ideas for someone suffering from Arthritis, feel free to visit us in-store to view our huge range of products suitable for those with Arthritis.

147A Hilderthorpe Road, Bridlington, YO15 3HA
01262 375050
enq@baylissmobility.co.uk
Sammie Kershaw
Editor