Create The Wheelchair You Want
Are you a frequent wheelchair user or have you never used a wheelchair before?
You may struggle to walk or can't use your legs anymore so you may need to think about buying a wheelchair. Buying a wheelchair can be difficult so I'll talk about what you should consider when buying a wheelchair to make your life a bit easier.
How To Pick The Right Wheelchair For You
Choosing the right wheelchair can be a bit stressful... there's more to it than you think! You may not realise but there's a lot to consider when buying a wheelchair such as seat height, weight limit, leg rests, seat size, back rest height etc. And don't forget comfort is key! Nothing is ever simple but buying a wheelchair should be. That's why I'd like to talk you through what you should possibly think about when buying a wheelchair.
Are you capable of using the wheelchair independently or do you need a caregiver to push the wheelchair for you? If you would like to be in control of the wheelchair and be more independent then the self propel wheelchair is probably best for you. It's designed so you can push yourself along without relying on someone else. It does however have push handles if needed. The wheels are much bigger at the back so it's easier for you to manoeuvre. Propelling your own wheelchair can be very tiring. If you need assistance when using a wheelchair then a transit wheelchair is ideal. The wheels are smaller so it's easier to manoeuvre for the person pushing you but remember, you will have no ability to manoeuvre as they are designed to be pushed by someone.
What To Consider When Choosing A Wheelchair
First of all you need to make sure the seat size is right for you. Your weight should be evenly distributed over the seat area to avoid pressure sores. If the seat is too narrow it can be very uncomfortable and if it's too large you might find yourself slipping out which is not ideal. If the wheelchair will be going in a car you need to make sure it's not too heavy to lift. The lighter the frame the easier it is to lift. How often you will be using the wheelchair is also important to consider. Some are only made for short trips whereas some are designed for long term use. Long term use wheelchairs are often more comfortable. You may need footplates to help with transfers or elevating leg rests if you need to raise your legs for long periods. Arm rests are great for support however can get in the way when transferring. Most armrests are detachable to allow effortless side transfers. You should also make sure the armrests aren't too high as this can be very uncomfortable. Before buying a wheelchair you must consider the maximum weight limit and you should never exceed this or it can become dangerous.
Create The Wheelchair You Want
Did you know you can create your own personalised wheelchair? Making something your own can be very exciting. With the Van Os Excel G- Logic wheelchair you can choose from 4 different frame colours and 4 different upholstery colours. The frame colours include the standard Matt Black, Ice White, Silk Silver or Trail Black. The upholstery colours include Blue/ Black, Red/ Black, Orange/ Black or Brown/ Black.
If you really wanted you could even have a different colour for every season. Spring is when the weather starts to get a little warmer and brighter so Orange is the perfect colour for this season. Red is nice and bright so it's perfect for the summer season. Autumn gets a little colder and the leaves turn brown so I think Brown is perfect for autumn. And finally when the weather gets colder and it starts to get a bit frosty Blue would be the perfect colour for this season. As discussed previously, you need to make sure you choose the right size seat for maximum comfort. Once you have chosen the frame colour too then its all yours!
Did I mention the Van Os G- Logic Wheelchair has many benefits? With a sporty look the wheelchair provides comfort and an ergonomic posture and we did mention comfort is key. It benefits from height adjustable armrests to suit your requirements and optional elevating leg rests available for personal preference. Cushions with Vlecro straps so you can add or remove the cushions with no hassle even on the go.
So, if you like the idea of creating your own wheelchair head over to our Van Os G-Logic Wheelchairs and get choosing your colours.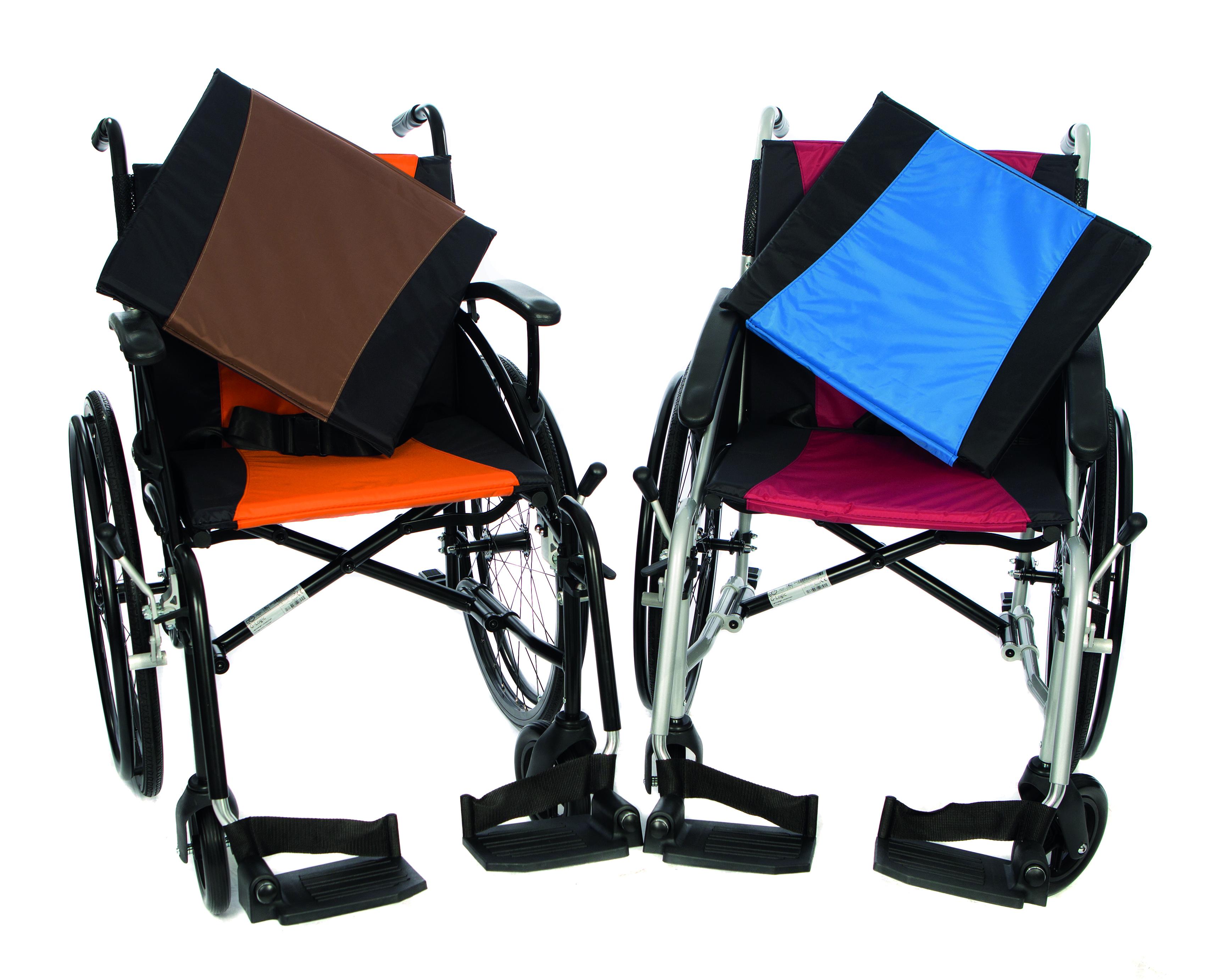 We also have a huge range of wheelchair accessories you can purchase such as fleeces, bags, handle covers and calf straps which are a very popular accessory.
Feel free to visit us in store to discuss further or give us a call and we will be more than happy to help.

147A Hilderthorpe Road, Bridlington. YO15 3HA
01262 375050.
enq@baylissmobility.co.uk
Sammie Kershaw
Editor