Incontinence Pads: What Are the Options?
There is a multitude of means of dealing with incontinence and a broad offering of different products. Incontinence pad options range from disposable pads to washable underwear. Here, we'll talk you through some of the main considerations you should make.
Incontinence can be a really difficult subject to talk about, even though it affects so many of us.
In fact, the difficulty that we have in talking about incontinence means that the statistics are quite hard to prove.
The NHS estimates that between three and six million people in the UK have some degree of urinary incontinence. That's up to 10% of the entire population!
Studies also suggest that 1.4% of over-40s suffer from "major" faecal incontinence.
This is something that needs to be spoken about more so that people can be realistic in their expectations with loved ones, and so that the best and most suitable products can be acquired by those in need.
Are Incontinence Products Unisex?
First things first, although many incontinence products are unisex, we offer a multitude of products that are specifically made for men and women, as well as those made specifically for children.
The majority of our all-in-one and pull-up range are unisex. They are also very versatile in terms of their use. Many are made for day and night, and you can also buy pull-ups made for bedtime use only.
The key differences between products made specifically for men and women are usually to do with sizing, and it's more of a factor when it comes to washable underwear rather than incontinence pads.
Incontinence Products for Women
Incontinence products made especially for women are usually made in specific shapes for a better fit.
Among the options for women are discreet pads that may be worn inside of the user's regular underwear, larger incontinence pads that are designed to be worn with stretch pants to hold them in place, and fully waterproof pants that may be worn on top of a pad for added comfort and security or on their own.
We also stock products that are specifically made for night use. In all cases, incontinence products will state their intended use and best practices.
Incontinence Products for Men
Like with women's-only incontinence products, men's products are often ergonomically shaped to ensure higher levels of comfort and security.
For those with light urinary incontinence, standard small pads will offer the user that little bit of added protection they need to give them confidence and assurance in their day-to-day life.
We also have a wide range of underwear that may be worn and washed like regular underwear specifically made for men. Like with standard pads, this type of product is a good option for those with light urinary incontinence, but added protection should be sought for those with more regular instances of incontinence or if the user's incontinence is heavy.
For people where this is an issue, larger pads can be bought and worn underneath incontinence underwear.
Levels of Incontinence
It's important to recognise what level of protection you or your loved one requires when it comes to incontinence pads or underwear.
It may be that a constant light drip is experienced, in which case a simple pair of washable pants would suffice. These would look and feel just like regular underwear while giving the user much-needed comfort.
This would also be a very cost-effective solution, as washable pants are — of course — reusable!
Pull-ups or all-in-ones are better solutions for those who experience heavier incontinence that is perhaps less frequent. They're very easy to change, whether that's by a carer or the user themselves.
Other Specialist Incontinence Products
Our product range also caters for those who need or have recently undergone weight loss surgery. Our bariatric pants ensure that users experiencing incontinence difficulties due to severe obesity are able to get the protection and comfort that allows them to live an otherwise normal life.
No matter which product you are interested in or believe would be suitable for you or a loved one, it is always important to note that each item is suitable for different levels of incontinence.
We advise that you ensure you read the full product description whenever buying something you've never bought before, and if you're ever in doubt about the properties of an incontinence product, you should get in touch with us to ask any questions you may have. Our friendly team is more than happy to help.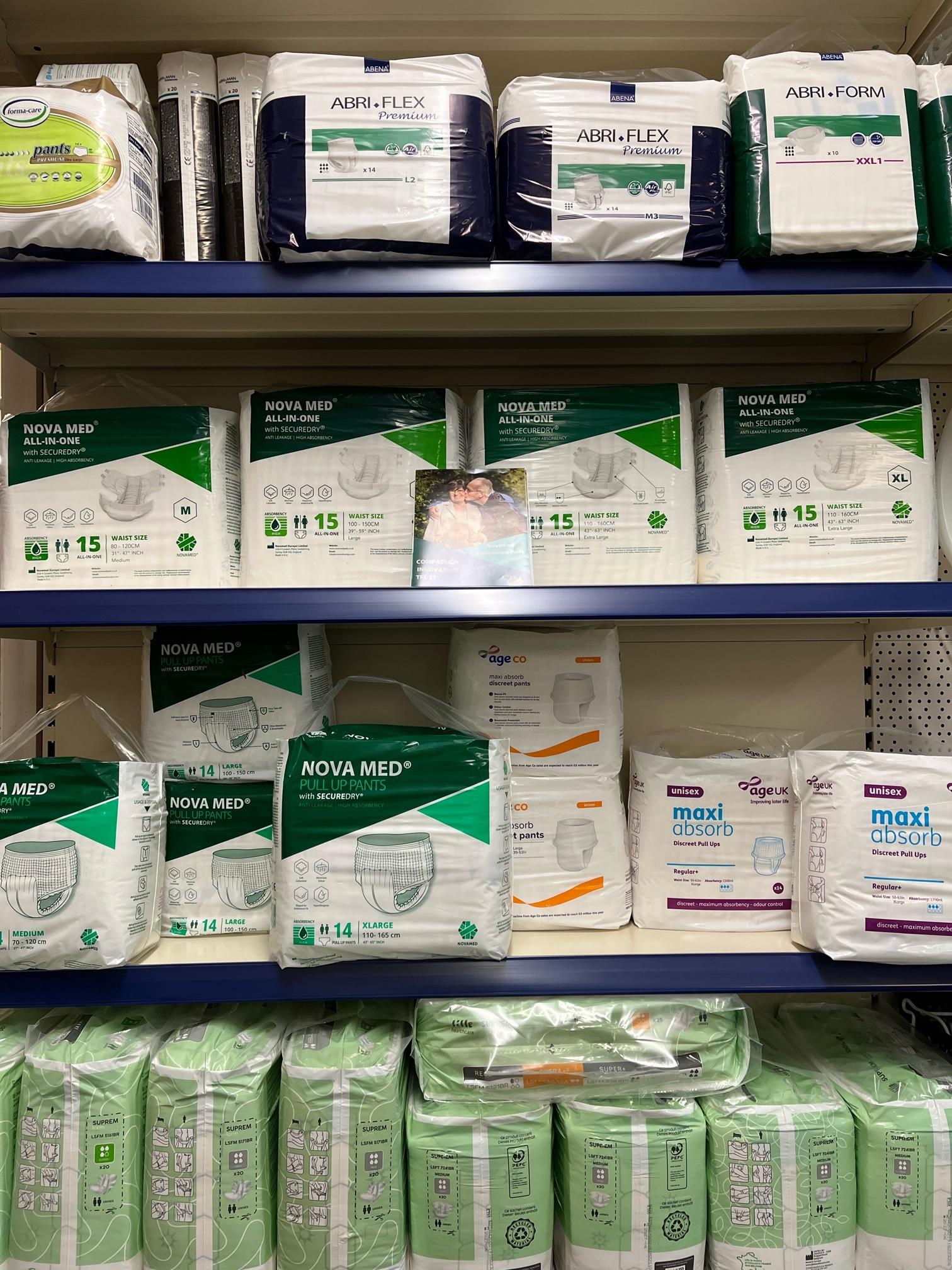 Browse our complete range of incontinence products.
If you have any questions regarding incontinence feel free to call or drop us an email and we will be more than happy to help.
147A Hilderthorpe Road, Bridlington, YO15 3HA
01262 375050
enq@baylissmobility.co.uk
Sammie Kershaw
Editor