The Uccello Kettle- The Safest Kettle In The World!
Are you finding it hard to get about the kitchen lately? Noticed that it's not as easy as it used to be? Well, not to worry we have an A+ kitchen hack right here for you. Working with the kettle at home:
Did you know tea is by far the most popular drink consumed in Great Britain? Nearly 7.45 million people in Great Britain consume tea four times a day or more, but not that many people have the ability to make a cup of tea. As you get older, things can become difficult such as simply making a cup of tea. You may even notice that the kettle gets harder to lift and pour which can mean a higher risk of burning yourself because you might spill boiling hot water on it especially if you have weakened grip.
It is because of the examples above and more that you may see yourself, you lose confidence and feel anxious about little things like making a cup of tea.
Now, we did mention a kitchen hack, didn't we? Well, one of the best daily living aids we could think of to help you become more independent, safe and confident in the kitchen again is the Uccello Kettle. In our opinion, it is the safest kettle in the world and allows anyone to make a cup of tea. Nothing can stop you now!
Don't Let Your Body Tell You What You Can't Do
Andy, the founder of the Uccello Kettle grew frustrated over time as his body started telling him he could no longer do things. Being Italian, Andy loved his coffee. But since he was diagnosed with Psoriatic Arthritis it began to get more and more difficult lifting a kettle full of water to make it.
He turned his thoughts into how others in his position handled this...
Having found no options, Andy turned his focus towards designing a kettle that would ease the struggle and enable people to maintain their independence.
It's thanks to Andy and his design of the Uccello Kettle that 400,000 people feel safer and more independent at home.
Ideal For Those Living With Arthritis
Arthritis is a common condition that causes pain and inflammation in a joint. In the UK, more than 10 million people have arthritis or other conditions that affect the joints. Some of the most commonly affected joints are those in the hands and spine.
You can't use your hands to manage every day tasks like you once could. Making a cup of tea can be painful for someone that suffers from Arthritis, but no one should have to experience pain when being in the kitchen.
The Uccello Kettle was specifically designed for those with limited reach, mobility, dexterity, and strength. Unlike any other kettles, the circular shape of the Uccello Kettle moves around the body of water to create a smooth, effortless pour, so you no longer have to lift, strain or balance- simply tilt to pour!
With its perfect positioned handle, it means the weight is distributed across the entire arm, and not on your fingers & wrists. Its safe and elegant assistive technology makes handling boiling water safely seem effortless. You no longer need to worry about your loved ones burning themselves in the kitchen.
What Our Customers Have Said
Well, we can all agree the Uccello Kettle is a great addition to the kitchen... it's modern, stylish and "life changing!" It comes in different colours so you can choose the right one to match your kitchen.
"I've not seen one of those before, that's a great idea" is a regular statement we hear at Bayliss Mobility. Our fantastic Uccello Kettle display is definitely appealing to the eye. We have a demo kettle on display for our customers to 'try before they buy' and many have been surprised how easy it is to use and not only bought one for themselves, but also for their relatives too, so they no longer have to worry about their loved ones burning themselves in the kitchen as the kettle provides a safe experience.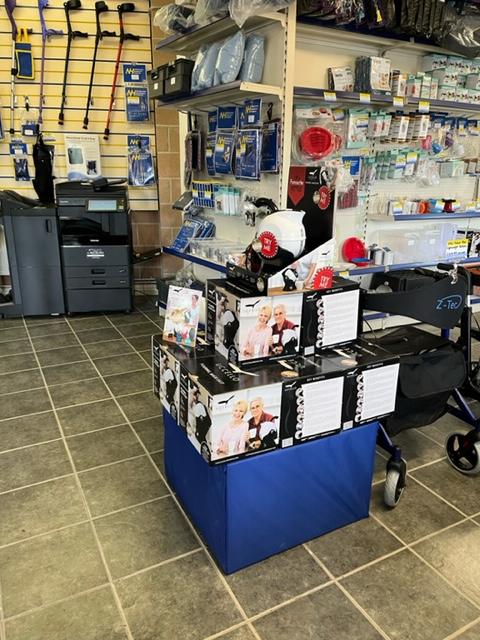 Watch our YouTube video featuring the Uccello Kettle for world Arthritis Day.
So if you want to be involved in the kitchen again, take a look at The Uccello Kettle: The Safest Kettle in the World
If you would like to see the kettle in action pop into our store or give us a call for more information.
147A Hilderthorpe Road, Bridlington. YO15 3HA
01262 375 050.
enq@baylissmobility.co.uk
Sammie Kershaw
Editor