Why A Rollator Is The Perfect Christmas Gift For Those With Limited Mobility
If your loved one struggles to walk, maintain their balance or needs a little support when walking then a rollator might be the perfect Christmas gift for them. Why not make it a Christmas to remember and give them the gift of independence this year. Rollators enable a person to carry out daily tasks, continue with activities they enjoy and maintain their independence. They are available in a variety of different colours and styles so I'm sure you will find one they will love. The following list provides reasons why a rollator is the perfect Christmas gift for those with limited mobility.
Offers Independence, Freedom And Piece Of Mind
A rollator is ideal for those who want to keep an independent lifestyle, but need a little help, support and safety to get around. If your loved one struggles to maintain their balance and is at risk of falling, then a rollator offers them support and will reduce the risk of falling so you no longer have to worry about your loved one getting around the house on their own.
Allows Them To Enjoy Family Trips
If your loved one has limited mobility it can often prevent them from attending family outings. They may not be able to keep up with you or may have to keep stopping at the nearest bench to catch their breath. Using a rollator will allow them to walk further and gives them a bit more energy to keep moving. Some rollators have a seat attached so if they need a break they won't need to look for the nearest bench. This is especially useful on shopping trips because they're able to take a break whenever they need to.
Helps Them Stay Active
Walking is one of the best ways to stay active and requires no additional equipment. Those with limited mobility may find it difficult to exercise and stay active. A rollator will allow them to get their steps in and can also strengthen arms and improve their balance. Depending on their mobility, they can squat whilst using the rollator for extra support. Performing squats also doesn't require additional equipment and can improve health and fitness. A rollator is an excellent Christmas gift because it helps your loved one stay active and keep moving.
Gets Them Out And About
If your loved one struggles with walking they may have lost all confidence to leave the house. Gifting them a rollator will give them the confidence to get out and about without the worry or risk of falling over. Some rollators are designed for indoor and outdoor use so if they aren't too happy with the idea of using a rollator outside, they can get used to using the rollator indoors before taking it outdoors.
Extends Their Walking Range
Using a rollator will enable them to walk longer distances. This could be a trip to the shops, to visit family/ friends or to get some exercise. The seat will allow them to take regular breaks if needed wherever they are. Rollators often include a shopping bag which is very handy for those who struggle to carry their shopping whilst walking. They also won't need to rely on someone to do their shopping for them as a rollator will give them the independence and support to do it themselves.
Rollator Accessories For Those With A Rollator
If your family member or friend already owns a rollator I'm sure they will appreciate some rollator accessories. This can include a rollator bag for those that don't have one as these are very useful for shopping trips or carrying things around the house. Rollator bags come in many different sizes so if your loved one is a shopaholic then it might be worth gifting them a large rollator bag. A serving tray that clips onto a rollator is a useful accessory because it allows them to carry food and drinks and is perfect for serving family and friends at home. A walking stick holder is ideal because it gives them the opportunity to transition from rollator to walking. An adjustable umbrella that attaches to a rollator for protection against rain or sun is another ideal Christmas gift because the weather won't prevent them from going out. They're fully adjustable to make sure the user is always protected. They're also hands free so they can keep both hands on the rollator whilst walking.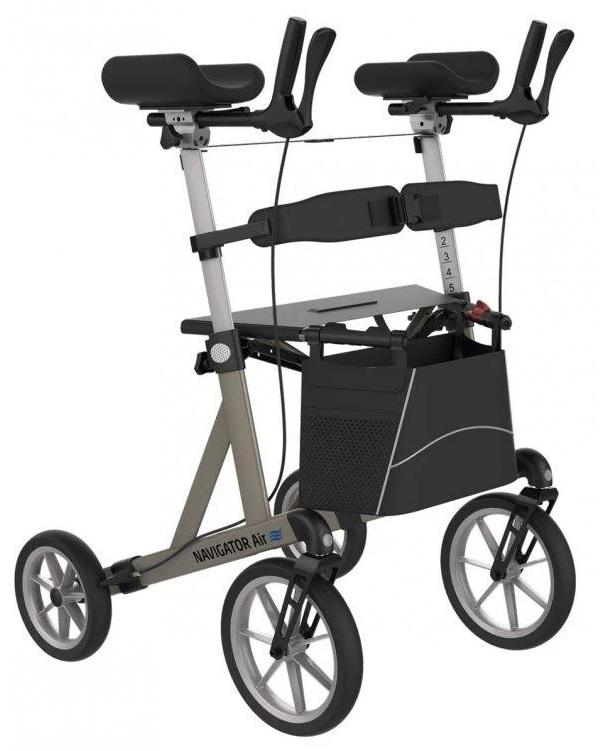 Now you're aware rollators have many benefits and encourages independent living, it's certainly a great gift to give to someone with limited mobility this Christmas. Watch our latest video featuring our range of rollators we currently have in store at Bayliss Mobility in Bridlington.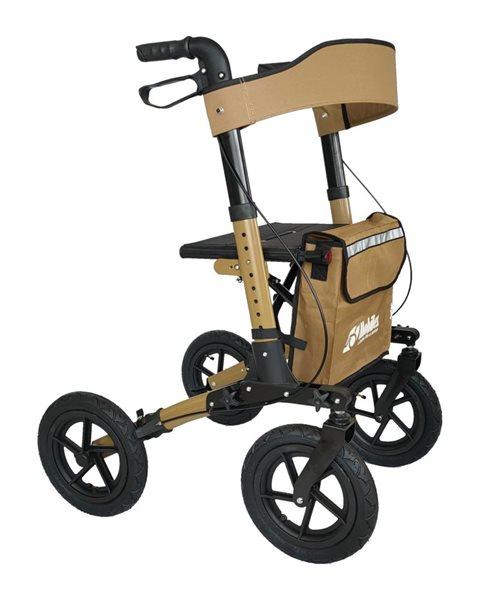 If you need help finding the right rollator for your loved one this Christmas feel free to pop in store to view our range of rollators or give us a call for more information.
147A Hilderthorpe Road, Bridlington, YO15 3HA
01262 375050
enq@baylissmobility.co.uk
Sammie Kershaw
Editor