Should I Choose A Rise Recliner?
If you spend a lot of time in your chair and find it difficult to get in and out, a rise recliner might be the perfect solution for you.
Rise recliners are good in many ways. Not only do they look good, they also offer extreme comfort and promote better posture.
Can it help me live more independently?
Yes. Rise recliners are great for promoting independent living because it enables you or your loved one to get into and out of the chair without needing assistance. At the simple touch of a button you can stand up all by yourself.
Will a rise recliner help me with aches and pains?
When reclined they provide temporary relief from aches and pains so you can watch your favourite TV shows pain free. Sitting in the same position for long periods of time can be quite painful but rise recliners offer alternative sitting positions so you can find a position that works for you, or regularly switch your position to prevent pressure sores.
Can it reduce the risk of pressure sores?
As mentioned above, sitting in the same position for long periods of time can be quite painful and also increases the risk of pressure sores. Because rise recliners have various sitting positions, you can alter your position and take pressure off parts of your body therefore reducing the risk of pressure sores.
Will I find a chair suitable for me?
There are so many sizes and options to choose from so you will likely find a chair that will suit you. There are lots of back cushion styles to choose from each boasting different aspects, posture and style, and various fabric options to suit your taste or match your décor, and you can even choose your preferred wood knuckle ends. Using a chair that's the wrong size for you can cause postural issues and can be harder to get in and out of. Here at Bayliss Mobility in Bridlington, we have a range of chairs for you to try and see for yourself how relaxing and comfortable the chairs are.
What types of rise recliners are there?
There are two main types of rise recliners, single motor and dual motor. The single motor tilt in space moves the back and seat together in a smooth recline so when you recline backwards your feet also lift. The dual operation chairs allow the backrest and footrest to move independently providing a whole range of positions for tailored comfort. The power or manual recliners are based on the space saver wall hugger movement, so the chair can be positioned much closer to the wall than ordinary recliners.
Can you sleep in a rise recliner?
Some of us find sleeping in a chair more comfortable than a bed. There's nothing more important than getting a good nights sleep. If you can sleep better in a rise recliner then sleeping in a chair might be best for you. It can actually help with conditions such as heart burn or sleep apnoea and can even relieve pain in certain areas. There may be many benefits of sleeping in a rise recliner but it can also cause health and sleep problems. If you're not in the correct position it can lead to poor quality sleep because your body will wake you because you're not correctly supported whilst sleeping. Your movement becomes more restricted when sleeping in a chair compared to a bed so your muscles might start to become stiff. Sleeping in a chair is not recommended and there are better options available such as adjustable beds to help you relax in style and improve your sleep. These beds are often custom made to ensure ultimate comfort so you will likely find a bed suitable for you.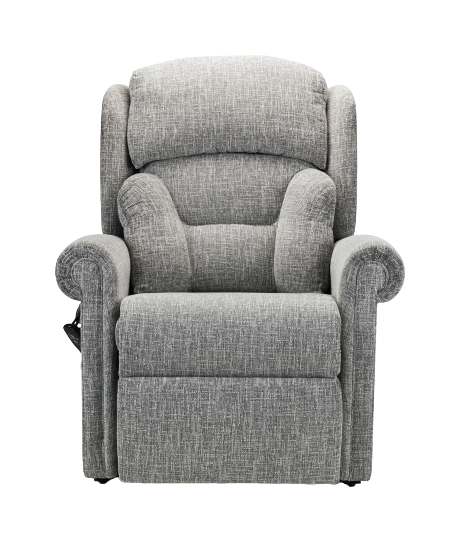 Watch the video featuring our fantastic range of rise recliners here at Bayliss Mobility.
So, if you're searching for the perfect chair or bed for you, why not pop in store to view our range of products or give us a call for more information.
147A Hilderthorpe Road, Bridlington, YO15 3HA
01262 375050
enq@baylissmobility.co.uk

Sammie Kershaw
Editor